How Do I Apply My Quote Number to My Order?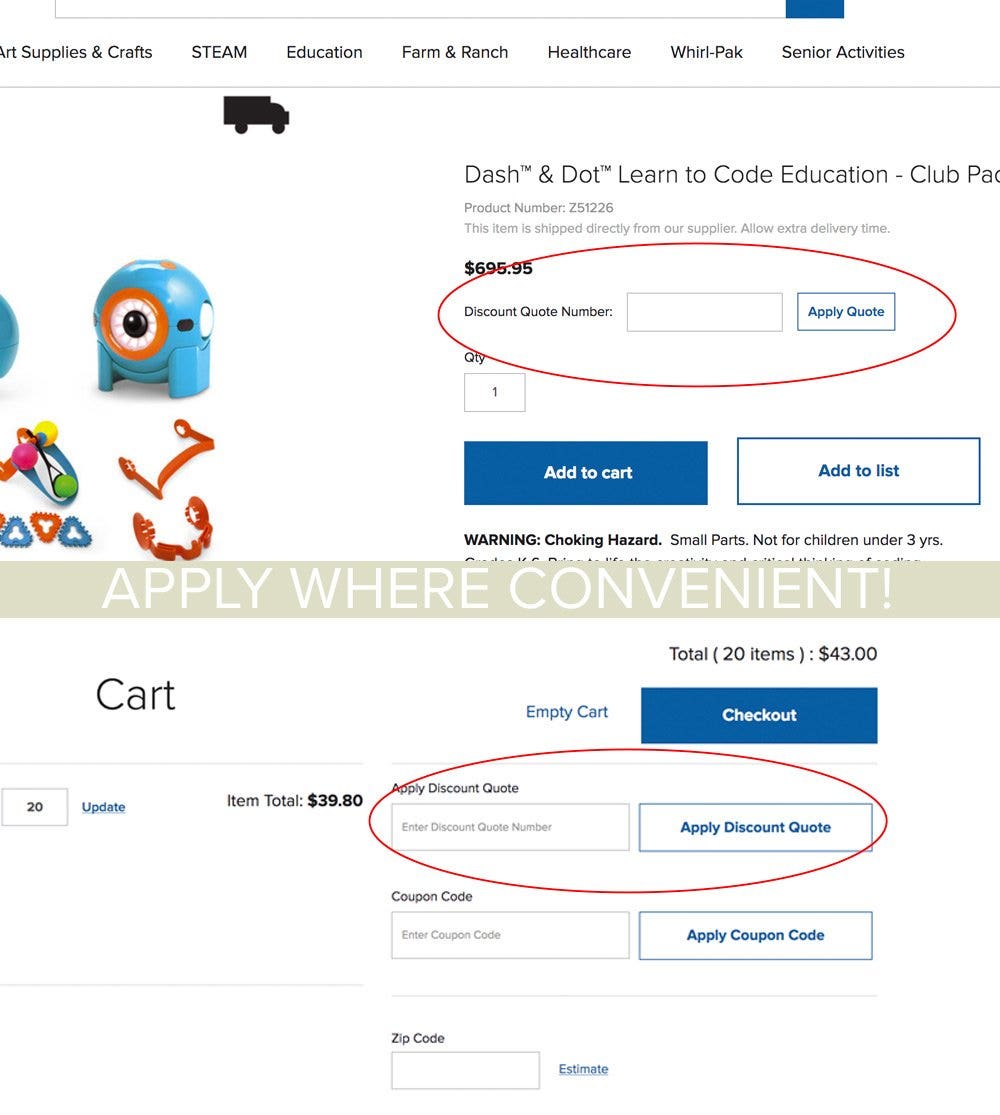 We want to ensure you get the discounts you deserve … to apply your discount quote number to your online order, follow these steps:
View the details page of the product you would like to order
Find the "Discount Quote" field
Enter your 5 digit quote number (example:12345)
Click "Apply Quote" to see your discounted pricing
OR, apply it right in the cart!!
Note: If your account has a quote number assigned to it, sign in to apply standard shipping terms at the cart.